Dissolve Amelia website!
Sign The Petition
Submit Feedback
Home


Why hasen't the Village Website Ordinance page been updated with the latest ordinances? They were passed early this month but are not showing up on the Village website. I had to remind you a few weeks ago that the ordinances hadn't been updated for about 4 months. Are we going to have to wait another 4 months to get 61,60,59,56,54 and r-06 posted?

I asked you last time if we pay a monthly service fee to the Ninja's to get this done. You did not answer this question. Well, Do we? Because if we do we need to re-think who services our website!

John M. Toren
43 year resident of "Old Amelia"


Sent on 10/23/2008 about 4:30PM

The following replies were received on 10/23/2008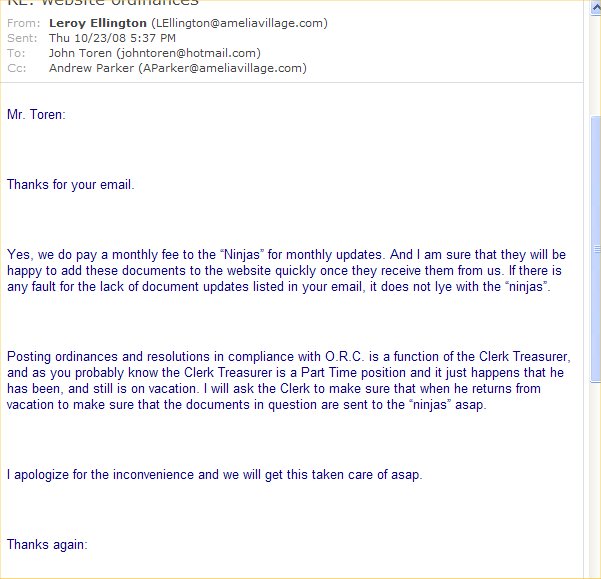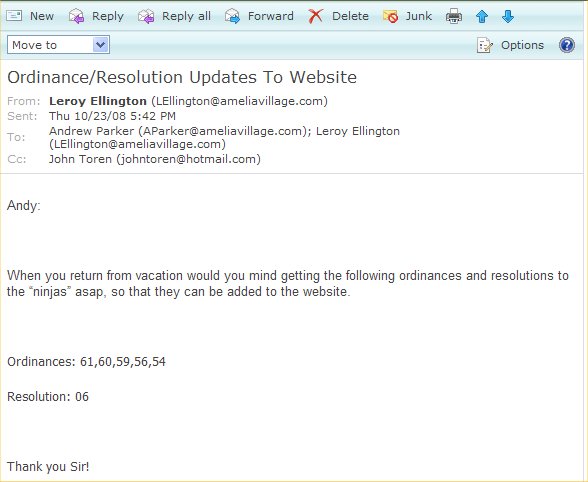 Top
__________________
Reply 10/23/08